"Big Data in Lil d"
February 28 – March 2, 2022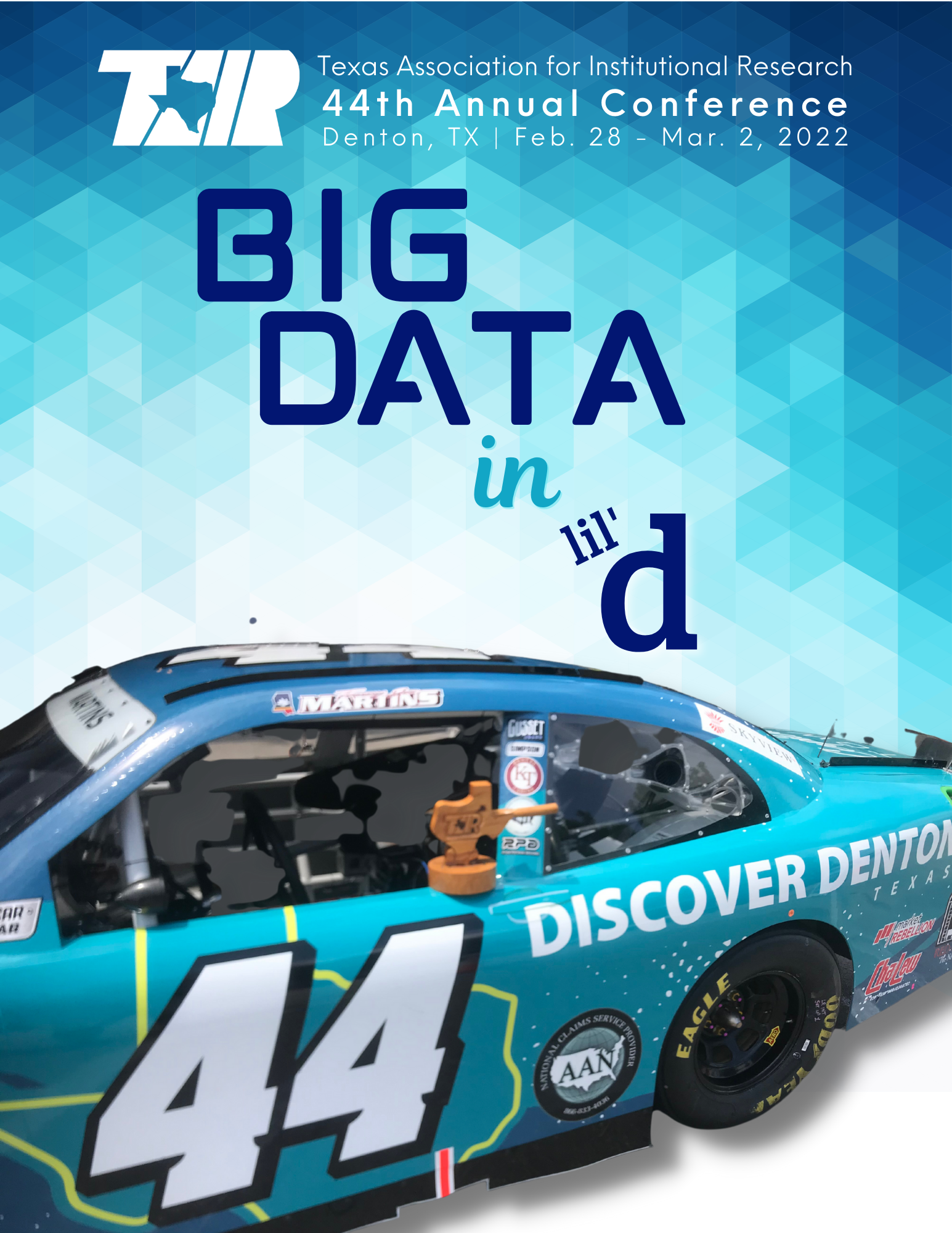 Conference Links:
Call for Participation (deadline: 12/03/2021)
Call for Nominations
Conference Registration
Conference App
Sponsor Registration
Hotel Tax Exempt Form (PDF)
Important Dates (includes $50 membership fee):
Early Bird ($250) Registration: Until January 6, 2022
Regular ($350) Registration: January 7, 2022 – January 20, 2022
Late ($400) Registration: January 21, 2022 – February 28, 2022
Virtual ($150) – virtual registrants will have access to a limited number of TAIR conference sessions, such as:

Opening meeting/Keynote
THECB update and other large sessions
Business Meeting
Important Notes:
Buy One, Get One Half Off!

Receive half off one registration with the purchase of another one at full price
Restrictions:

Must register at the same time
Limited to those registering for the face to face conference
Discount applies to conference fee only
Register for a chance to win NFL tickets!

Houston Texans vs. Tennessee Titans on Jan 9, 2022 at 12:00pm in Houston, Texas at NRG Stadium
Seats: Section 618, Row N, Seats 27-28
Restrictions:

Limited to those registering for the face to face conference
Did not register under the buy one, get one half off deal
Registration deadline: November 25, 2021 (Thanksgiving Day)
For questions, please contact the appropriate Program Committee member:
Cancellation Policy:
The $50 membership portion of registration is non-refundable. Refunds, minus a $15 processing fee, for the balance of the TAIR 2022 Conference registration fees will be made if the request is made on or before February 11, 2022. No refunds will be made after this date except in cases which involve the death, serious illness, or injury of the registrant or an immediate family member. Registrants will be responsible for all fees incurred for checks returned for insufficient funds. Please address all cancellations and refunds to our Treasurer, Kate Richardson (treasurer@texas-air.org).