Netting Knowledge in the Gulf of Information
February 4 – 7, 2008 Galveston, Tx.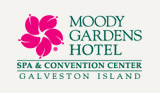 Welcome to the TAIR 2008 Conference Site.
Useful Links:
Conference Questions:
For any general questions regarding the TAIR 2008 Conference please contact Joe Meyer, the TAIR Vice President/Program Chair @ (512) 245-2386.
For any technical questions relating to the TAIR online registration, please contact Brian Cordeau, the TAIR Member at Large for Technology @ (210) 458-4705.
Please visit our TAIR 2008 conference sponsors who help to make these conferences possible: