38th Annual TAIR Conference
Viva la Data!
February 28 – March 2, 2016 San Antonio, Texas
Omni San Antonio Hotel at the Colonnade
Registration is open! https://www.regonline.com/joinTAIR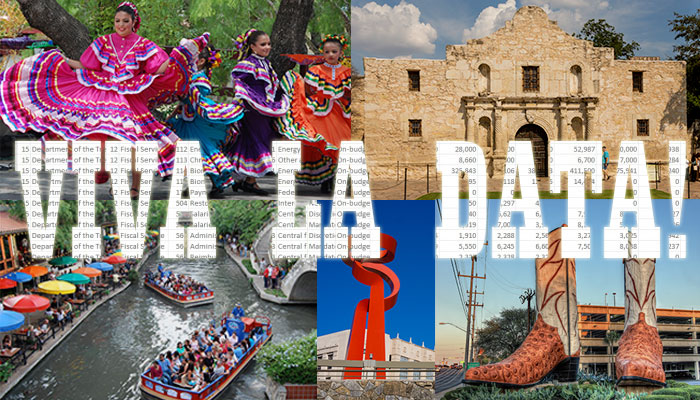 Conference Links:
Important Dates:
Early Bird ($200) Registration: November 17, 2015 – January 13, 2016
Regular ($250) Registration: January 14, 2016 – February 5, 2016
Late ($300) Registration: February 6, 2016 – February 23, 2016
Travel Grant Application Deadline: December 20, 2015
TAIR Travel Grants TAIR wants to be sure that funding issues are not the reason that you or your staff will miss TAIR 2016. Travel grants at $350 each are available to help cover travel expenses for TAIR 2016. These grants are available to active members and those who become new members for 2016. The deadline to apply for a travel grant is December 20, 2015. The TAIR Travel Grant Application and directions are available here.
For any general questions regarding the TAIR 2016 Conference, please contact Soon Merz, the TAIR Vice President/Program Chair @ (512) 223-7035.
For any technical questions relating to the TAIR online registration, please contact Kate Proff, the TAIR Member at Large for Technology @ (512) 245-2386.
Cancellation Policy:Refunds, minus a $15.00 processing fee, for the TAIR 2016 Conference registration fee will be made if the request is made on or before February 12, 2016. No refunds will be made after this date except in cases which involve the death or serious injury of an immediate family member. Please address all cancellations and refunds to our Treasurer: Cathy Delgado (cdelgado@utsyste.edu).
Photo Credit:
"Mexican Rodeo" by Will-travel, "WCS_0084" (Alamo) by wcstaney, "San Antonio Riverwalk" by cbcastro, "Downtown San Antonio" by nan palermo, "North Star Mall Boots" by BrianMoranHDR are licensed under CC BY-NC 2.0